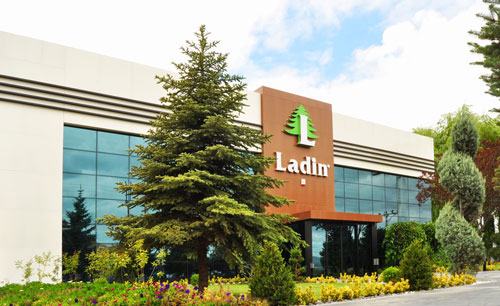 Our company, which started its production activities in Kayseri in 1986, is among the respected companies of the sector with its different designs and superior quality understanding that it has created in furniture sector for years. After sales as well as pre-sales which continued consumer satisfaction, developing and changing emulate parallel with innovative structure to market conditions and followed the firm that Ladin Furniture in the first profile is engaged in manufacturing chassis and body in Turkey remains the only company with electrostatic paint plant. We are currently operating in Kayseri Organized Industrial Zone on 43.000 m2 open and 25.000 m2 closed area for sofa, sofa, bed, base and panel furniture production. With 450 sales points across Turkey, and exports to about 28 countries in the Middle East and European markets.
With the motto its I Love Spruce, Ladin Furniture does not avoid any sacrifice in order to offer the best, the best and the highest quality of everything and to respond to customer expectations in the most efficient way, and reinforces its place in the sector with its new investments and R & D activities. Spruce Furniture, which produces according to TSE and ISO 9001 standards, is taking firm steps towards becoming a world brand by following technological developments in the effort to provide the best service with minimum price and producing products according to world standards.
Our Mission
With the understanding of superior quality, world-class comfortable, comfortable, aesthetic, human health, environmentally friendly products to create and produce.
Our Vision
To be the first brand that comes to mind when it comes to quality in the furniture market.
Our Quality Policy
To realize its goals in light of its mission and vision
To be able to think quickly and move flexibly in all processes
To be able to act jointly with its employees with its structure that encourages and supports continuous improvement and development.
Being innovative and energetic
To meet the needs and expectations of our society and our state with our environmental awareness and our management approach that complies without any exception to the legal regulations.
Keeping communication with its customers, dealers and suppliers at a high level
It has adopted the quality management system as a quality policy to continuously improve its quality management system through training and auditing activities.